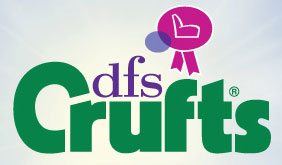 Preparation
Oh... So much planning, ideas and "what to do"-things to remember.. Luckily I'm one of those that think the planning of a trip like this is almost hafl the fun...
Entering the dogs - OK. Letter with info about the dogs, classes, parking, admission, etc came February 14th.
Vaccinations - I'll give them booster vaccinations here in Norway in mid February for just about everything possible - rabies, distemper, flu, parvo and hepatitis.
The vet-problem - have found a couple of vet's in Denmark close to where we are staying the first night. The plan is to visit one of them to get the flea/tick/deworming done on Monday the week before the show (still in the "window" of 24-48 hours before entering UK).
The car-problem - well, we are still undecided what car to use. But a friend of mine came over with her different car-cages, so we found one that fitted in my parents car and still have room for the beardies. So the car-issue is solved! It won't be to much room for the dogs on the way back - but they'll get home allright!
Feeding - as they are used to get a lot of raw meat in their daily diet, I'll start letting them get used to more and more dry food as the show is getting closer. Of course it's alot easier to feed them dry food on such a trip. Less smell, job and hassle - so we'll do that.
Packing-list for the dogs....
Passport, veterinary- and show papers and info
Grooming equipment, shampoo, towels
Food and bowls - for two dogs there, and three on the way home (that's a lot of food!)
Boots, socks and "jackets" in case of bad weather
Extra blankets, towels etc for the cage(s) in the car + the benches at Crufts
Extra leads/leashes in case one gets damaged/snaps off