Stars At Sea Zweet Blue Sky
"Mitten", blue/white bitch - born: 26/10 2004
Our "blue beauty":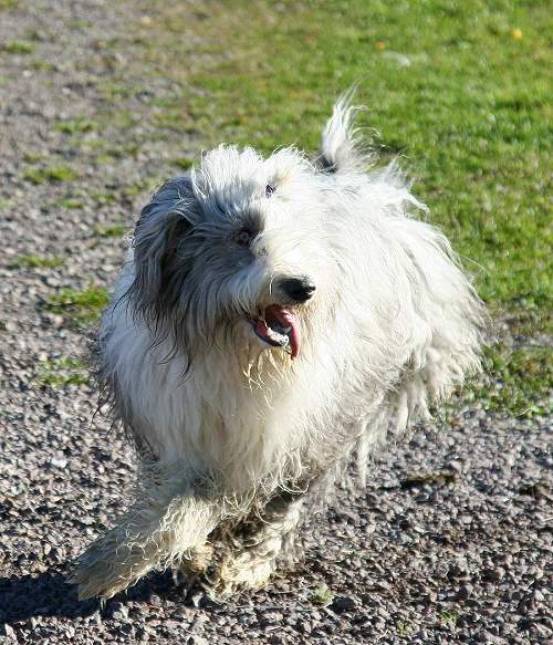 Imported from Slovenia as a junior
HD and AA free

MH-test (mental/temperament) in Sweden

HP and CK winner in Norway, CK in Denmark and "1.prize" in Sweden

Mother of Taildown's 9th and 10th litter - 6 shown, one champion, 5 CC-winners.

Visit her second litter's own page - HERE.

Lives a fabulous life away from here - as a highly loved pet forever.
Pedigree:
Int Au Cro Cz Lux Slo Ch EuJW-00 Ch of Ch-03 Natterjack Jay Kay

Gb Ch Bendale That's My Boy

Gb Ch Otterwish O'Connor

Gb Ch Bendale Love Me Do

Gb Ch Diotima Blue Kisses for Natterjack

Gb Ch Desborouch Declaration

Gb Ch Diotima Gabriella

Int Hr SCG Slo Hr Ch reaksea Baby's In Black

Gb Ch Moonhill's Does It In Style

Gb Ch Gillaber Tillycorthie

Gb Ch Moonhill's Classy Business

Gb Ch Breaksea Imagine

Gb Ch Sammara Soft Touch

Gb Ch Breaksea Ebony and Ivory